There are so many things I'm so excited to tell you about – if you are a reader and a writer – you'll want to stay tuned.
Thank you!
Thanks to YOU – both Finding Emma and Emma's Secret are rising in the charts! Currently Emma's Secret is #16 on the Amazon bestsellers list – so THANK YOU! Plus I'm listed as the #13 author on Amazon right now (sandwiched between George RR Martin and Debbie Macomber – not a bad place to be)
Not only that – but because you've all fallen in love with Emma's story – you've helped me to hit the IndieReader Bestseller List for my second time (the first was when you all fell in love with Finding Emma).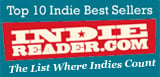 huge contest!
I'm part of a boxed set with 6 other fabulous writers – and fabulous friends! The Love in Disguise Boxed Set and we're holding a HUGE contest! If we can get to #50 on the Amazon bestseller list and #20 on the B&N list – we are going to give away a Mini iPad. AND…because you guys are so awesome – I'm going to be giving away some tasty treats! All you need to do is let me know you entered the contest (I'll do a huge shout out post when that happens and you can let me know then)!
Secrets. Masks. Mistaken identity. Fantasies. Past mistakes.
Love in Disguise brings you SEVEN BOOKS from seven authors (including New York Times and Amazon bestsellers) who know how to bring passion to the page, with heroes who don't let what's under the surface stop them from getting the women they desperately want…

Special sale price of only $0.99, regular value of all these stories is $28.91, YOU SAVE $27.92!!
For Writers…
Have you heard of "Writers Helping Writers"? If not – I'm sure you've heard of the Emotional Thesaurus (a must have for any writer). The same awesome gals are doing an Amazing Race for writers and I'm thrilled to be part of it!
Have a query you'd like help with?
Maybe a first line hook or a pitch you need critiqued?
How about some help with your platform, online visibility or advice on how to get published?
Click on over to their website and enter the race! Their goal is to help over 2000 writers this week so there's plenty of room to join! There's also some super sweet prizes (like Agent Prize Packs). And please – don't be shy! Get help on that query, the first line hoot or pitch or anything else you need!