To kick off our very first book club book, I couldn't help but choose the new Jodi Picoult novel "The Storyteller".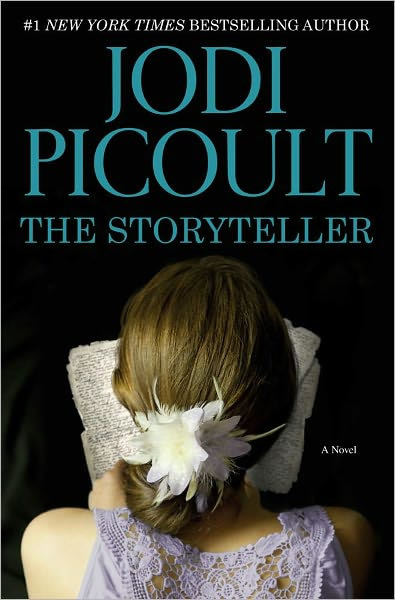 I've been waiting to read this book every since I first heard about it. Ever since I was a teenager, I've always held  a fascination for what life must have been like for those who experienced life during WWII – for the stout German women determined to survive, to those torn from their families and herded into concentration camps, to those who made the gut wrenching decisions that changed the world as they knew it. My personal library is full of books from all perspectives, personal journals, fictional stories and everything in between. 
As a fan of Ms. Picoult's writing, I can't wait to read how she weaves this tale – and I hope you will join me! 
Friday's will be dedicated to books – whether our book club selection or other books that might be similar to what we are reading. Wouldn't it be fun to have recipes associated with each book too? I think so!  And from what I hear…Jodi Picoult has a nice Chocolate Cinnamon Bun recipe that goes perfectly with this story!
Now for the fun part!
Will you join me? 
Let me know in the comments below – I'll be giving out 2 copies of The Storyteller on March 1st to those join with me in reading The Storyteller. But you must let me know in the comments below! 
About The Storyteller by Jodi Picoult:
Sage Singer, who befriends an old man who's particularly beloved in her community. Josef Weber is everyone's favorite retired teacher and Little League coach and they strike up a friendship at the bakery where Sage works. One day he asks Sage for a favor: to kill him. Shocked, Sage refuses…and then he confesses his darkest secret – he deserves to die, because he was a Nazi SS guard. Complicating the matter? Sage's grandmother is a Holocaust survivor. What do you do when evil lives next door?